January 1 is a New Year's Day.
December/January* is Ramadan.
January* is the Ascension of the Prophet Mohammed.
January* is the Eid el Fitr - end of Ramadan fast.
March* is the "Nyepi" day - national Hindu holiday, celebrated as day of silence in Bali.
May 21 is "Waisak" day, anniversary of birth and death of Buddha.
May* is Eid al Adha.
June/July* is the Birthday of Prophet Mohammed.
August 17 is the National Independence Day.
December 25 is the Christmas Day.




*These holidays are based on the lunar calendar and vary widely on an annual basis.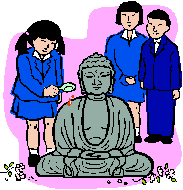 Earth Photo Caption